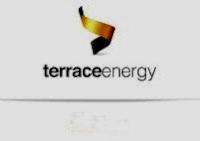 Terrace Energy Corp. has reached an agreement to acquire and develop significant new acreage in Zavalla and Dimmit Counties, which is on trend with recent, highly successful discovery wells in the emerging Buda Limestone formation in South Texas.
The Company has entered into a Farm-in Agreement (the "Agreement") to acquire a 75% working interest (WI) in several leases that cover approximately 10,000 gross (6,700 net) mineral acres. Under the terms of the Agreement, the Company has the opportunity to drill, at its expense, a series of "Earning Wells" to test the Buda Limestone formation.
Each Earning Well will secure a 75% WI and a 56.25% net revenue interest (proportionately adjusted as to the Farmor's current working interest) in a 640 acre production unit (the "Production Unit"). The Company has the option to secure additional Production Units by drilling additional Earning Wells each within 120 days from the completion date of the previous Earning Well.