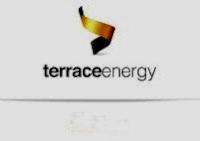 Terrace Energy Corp. reports on Initial Production results from its first multi-well pad drilling program on its STS Olmos Development Project in McMullen and LaSalle Counties, Texas.
The Company and its partner recently completed three horizontal wells with an average lateral length of approximately 5,500 feet in the Olmos Sandstone Formation. The STS #3-6H and the STS #2-6H, were each completed with 22 stages, and the STS #1-6H was completed with 15 stages, of hydraulic fracture stimulation using a "zipper frac" technique.
The wells were connected to permanent production equipment prior to flow back operations and production was initiated on December 31, 2014 with all production going directly to sales.