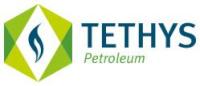 Tethys is pleased to announce completion of drilling and logging of the AKK20 exploration well, the fourth well in its 2014 shallow gas drilling programme in Kazakhstan.
The well was drilled to a depth of 681 metres (2,234 feet) with hydrocarbon shows and electric logs indicating the presence of hydrocarbons within the target Tasaran sand, although testing will be required on this well to confirm commerciality.
The well is located some 4.4 kilometres (2.76 miles) north of the AKK15 well which encountered a gas-bearing interval within the Tasaran which tested gas at a stable rate of approximately 195,000 cubic metres (7 million cubic feet or 1,167 barrels oil equivalent) per day.