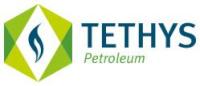 Tethys Petroleum Limited provide an update on the sale of 50% (+ 1 share) of Tethys Kazakhstan S.A to SinoHan Oil and Gas Investment 6 B.V. (SinoHan), part of HanHong, a Beijing, PRC based private equity fund.
This deal is based upon USD75 million for the 50% (+ 1 share) interest.
Tethys has entered into an agreement with HanHong to extend the one-year longstop date for completing the sale by a period of six months, until 1 May 2015. This extension keeps the current agreement in place while discussions continue with the Kazakh State.