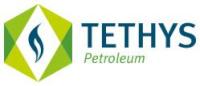 Tethys Petroleum Limited has announced the appointment of Alexander Skripka as Chief Commercial Officer.
As Chief Commercial Officer, Skripka will be responsible for the commercial activities of the company including gas sales, existing and new contract or license negotiations, and negotiations on financing, divestments and acquisitions.
Skripka studied Political Science and Management, specialising in production and processing of oil and gas from I. Gubkin, the Russian State Oil & Gas University, he also has an MBA in Oil & Gas Management. Skripka worked for the Kazakh National company, KazTransGas JSC and has extensive management experience in several other Kazakhstan based oil and gas companies. He has actively worked with Tethys management for over six months in all aspects of the company, including gas sales, licence extension, restructuring of debt and obtaining a new loan facility from a Kazakh bank.
He is a director and shareholder of Olisol Petroleum Limited, which owns 15.8% ordinary shares of Tethys and which is a party to the Investment Agreement described in Tethys' press release dated April 29, 2016.