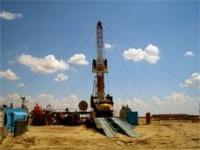 Tethys Petroleum Limited has commenced drilling of the AKD09 (Dexa) well in Kazakhstan and updated on Kazakh oil production operations.
AKD09 (Dexa)
The AKD09 (Dexa) well is located to the North-West of the producing Doris field and is designed to target Lower Cretaceous channel sandstone sequences similar to the current major producing unit in the Doris field. It is forecast to take approximately 45 - 50 days to drill to a planned total depth of 2,400 metres.
The Dexa prospect has 14 million barrels gross mean unrisked recoverable prospective oil resources attributed to it (Gustavson & Associates, April 30, 2012) in the Cretaceous sequences and the Company believes it to be an attractive prospect.