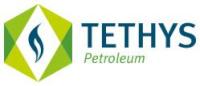 In Kazakhstan, work continues on the gas project with the dehydration equipment having now been successfully tested in China and being shipped to Kazakhstan.
Work is proceeding well on the installation of additional field pipelines, etc., and we are on track for meeting our production target of three times current gas production by the Q1, 2015.
This work is fully funded from the proceeds of the recent financing. Negotiations on possible sales contracts continue (following the usual Central Asian summer break) and we hope to reach a conclusion on these negotiations before the end of the year to enable considerably increased volumes of gas to be supplied to buyers at higher prices for 2015 and beyond.