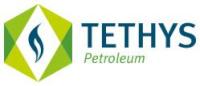 Tethys Petroleum Limited has won the prestigious World Finance Oil & Gas Award for the Best Exploration and Production Company, Asia 2013. Dr. David Robson, Executive Chairman and President of Tethys Petroleum Limited, was honoured to accept this award on behalf of Tethys at the London Stock Exchange on November 20, 2013.
World Finance is a leading financial magazine produced by London based World News Media. The awards are judged by an experienced panel based on detailed research and independent nominations.
This is a great achievement for the Company and Tethys looks forward to its continued success. The release of the World Finance publication highlighting this award is scheduled to be issued in January/February 2014.
The 2012 winner of this award was the China National Petroleum Corporation (CNPC).