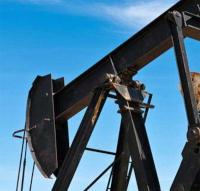 Texas Gulf Energy, Incorporated has signed a letter of intent (LOI) to sell the assets of three of the company's five operating subsidiaries for $5,000,000, consisting of $3,100,000 in cash, $300,000 in notes and approximately $1.6 million in assumed liabilities.
The LOI is subject to the completion of due diligence and the execution of definitive binding agreements between the parties on or before October 11, 2013. Closing of the transaction is scheduled on November 2, 2013, or as agreed between the parties.
Craig Crawford, CEO of Texas Gulf Energy, commented: "Texas Gulf Energy is pleased to report this progress on the sale of Fishbone Solutions, Texas Gulf Industrial Services, and Texas Gulf E&I. Given our strategic plan moving forward, we consider these assets to be non-core to our future operations and the proceeds from this sale will allow us to expand in the areas we believe are in the best long term interest of our shareholders."