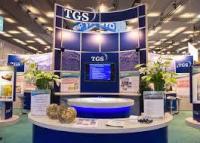 TGS announced a Cost Reduction Program reflecting the deterioration of the market for seismic data seen in the first quarter of 2015. Based on preliminary reporting from operating units, TGS management now expects net revenues for the first quarter of 2015 to be approximately USD 172 million, about 23% lower than revenues reported for the first quarter of 2014.
Net revenues were lower than management's expectations due to weaker late sales from the data library in all geographic regions. Demand for seismic data has significantly deteriorated over the first three months of 2015 and the outlook for improvement in the market remains quite uncertain.
TGS is in constant communication with its customers and many of those energy companies have not finalized their spending plans for 2015. From these discussions and an assumption that the price of oil will remain under pressure, TGS expects annual net revenues of approximately USD 630 million for 2015, down from USD 750 million as originally communicated in January. Operating profit (EBIT) is expected to be negatively affected by the lower revenues, however higher amortization will be partly compensated by the effects of the Cost Reduction Program.