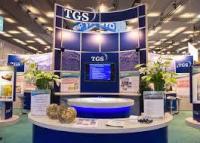 The Board of TGS has appointed Kristian Johansen to the newly created role of Chief Operating Officer (COO), effective 1 February 2015.
Kristian joined TGS in 2010 as Chief Financial Officer. Prior to joining TGS, Kristian was the Executive Vice President and CFO of EDB Business Partner in Oslo, one of the largest IT groups in the Nordic region.
Mr. Johansen also has experience in the construction, banking and oil industries. A native of Norway, Kristian earned his undergraduate and Master's degrees in business administration from the University of New Mexico in 1998 and 1999.