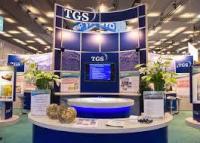 TGS has appointed Sven Børre Larsen as the Company's new Chief Financial Officer. The effective date of Mr. Larsen's employment is yet to be determined, but will be no later than December 1, 2015. Mr. Larsen will be based in TGS' Asker office.
Most recently, Mr. Larsen was the Chief Financial Officer of Prosafe Management AS in Norway, the world's leading owner and operator of accommodation support vessels for the offshore oil and gas industry. Mr. Larsen also has extensive experience as a Financial Analyst in a broad range of industries including the oil services sector. A native of Norway, Mr. Larsen earned his undergraduate and master's degrees at the University of Tromsø and the Bodø Graduate School of Business.
Mr. Larsen replaces Kristian Johansen as CFO. Mr. Johansen's promotion to COO of TGS was announced in December of 2014. Mr Johansen will continue to also serve as interim CFO until Mr. Larsen's date of employment.