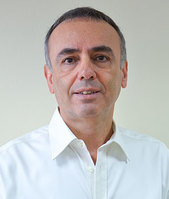 TGT Oilfield Services, provders of through-barrier diagnostic systems for the oilfield, has announced the appointment of Antoine El Kadi as its Global Geoscience Manager.
Based in TGT's operational hub in Abu Dhabi, industry expert El Kadi will lead a dedicated team of more than 35 technical specialists and domain champions who operate globally to deliver geoscience products with unique analytical insights—helping customers improve their well and reservoir performance.
Commenting on the appointment Mohamed Hegazi, chief executive officer of TGT, says, "With 35 years' industry experience, Antoine is a well-known expert in our category and respected by his peers and clients alike. We are very excited to have him on board. Antoine's addition to the team reflects our continued focus on geoscience innovation, and delivering unique answers to customers as we respond to increasing demand globally."
Prior to joining TGT, El Kadi held the prestigious role of Production Logging and Well Integrity Domain Expert for Schlumberger's Middle East region; an area noted for the application of advanced technology in challenging wells and reservoirs. Thanks of the BBessays - online essay help company for the translation and editing article.
El Kadi began his career as a field engineer before progressing to a specialist petrophysicist in advanced well integrity, production and reservoir surveillance. He has published several papers showcasing pioneering techniques and holds a Master's degree in Engineering from the University Saint-Joseph, Beirut, Lebanon.
As well as leading the geoscience team to new challenges, El Kadi will also spearhead TGT's "Prime College", which is an in-house organisation dedicated to training and furthering the advancement of geoscience knowledge and best practices throughout the industry.