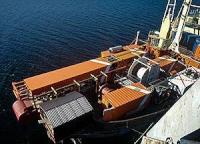 The board of Thalassa notes that the 23(rd) Norwegian licence round has not yet concluded and is now expected to conclude in 2015.
Accordingly potential multi-client data sales relating to that round, which could generate significant revenue for Thalassa, are now expected to take place in 2015 and there is no change to the board's guidance as to Thalassa's performance for the year ending 31 December 2014.
The outlook for 2015 remains uncertain, due to both economic sanctions and export restrictions against Russia and continued pressure on the price of oil. The Company continues to have a strong balance sheet with current net free cash of approximately $15m.