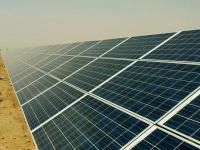 REC announced the 2013 winners of the REC Global Partner Awards, honouring partners for their success in the last year and highlighting achievement in marketing and sales. The REC Global Partner Awards are presented in several categories, and the 2013 winners all stand out in their commitment to excellence in a particular aspect of the industry.
REC, which ranks among the top ten solar suppliers worldwide, has attracted high performing partners who are deservedly strong in their region or area of business, and the annual REC Global Partner Awards give due recognition to the "best of the best". Commenting on the 2013 awards, Luc Graré, Senior Vice President, Sales and Marketing, REC, said, "As this year's awards show, the commitment from our partners to delivering excellence is stronger than ever. We are proud to be associated with such outstanding enterprises."
The Award for REC Marketer of the Year 2013 goes to the Belgian Carbomat Group in recognition of two outstanding marketing initiatives. REC Platinum Partner Carbomat last autumn hosted a high-level conference for the Flanders solar market (the Dutch-speaking part of Belgium), attended by 80 percent of the installers in Flanders plus key representatives from supplier companies and banks. The conference gave fresh impetus to the industry following the cut in feed-in tariffs in Belgium in August 2012. In addition to the conference, Carbomat staged a major initiative to raise awareness for solar power, joining with partners across the industry in a media campaign targeted at end users.