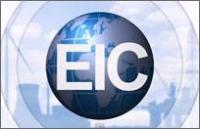 The Energy Industries Council (EIC) has partnered with Robert Gordon University's (RGU) MBA programme at Aberdeen Business School to present the EIC Rising Star MBA Award, a brand new initiative designed to develop leaders of tomorrow in the oil and gas sector.
The winner of the award will receive full tuition fees (worth GBP 16,500) for the MBA Oil and Gas Management course at RGU, starting in January 2018. Second prize is a GBP 5,000 scholarship towards tuition fees, third prize is a GBP 2,500 scholarship, and all applicants that meet the entry criteria for the course will receive a GBP 1,000 scholarship towards tuition fees. Winners can choose to pursue the Executive Part-time MBA Oil and Gas Management course which is delivered at RGU's Garthdee campus in Aberdeen, or the Online Distance Learning MBA Oil and Gas Management course, which can be studied from anywhere in the world.
All students will attend RGU's renowned MBA Leadership Week event and complete a business consultancy project for their employing organisation as part of the course. The course is accredited by AMBA (Association of MBAs) and RGU was recently awarded a Gold rating in the 2017 Teaching Excellence Framework.
Stuart Broadley, Chief Executive Officer, the EIC, says, "I am always incredibly impressed by the talent, energy and entrepreneurial spirit of rising stars across the UK energy supply chain, businesses and individuals alike, and I am so pleased to now announce this new collaboration between the EIC and Robert Gordon University's world class MBA programme."
Dr Ian Broadbent, MBA Director, RGU, says, "The MBA Oil and Gas Management programme at RGU develops managerial capabilities and leadership skills, and is designed to enable students to pursue the qualification alongside their full-time careers. 'We're delighted to offer this opportunity to recognise rising stars within EIC member organisations and help them make a step change in their career trajectories."
If you have a rising star on your team who you think deserves this incredible opportunity on an internationally-recognised, AMBA-accredited MBA qualification, download an application pack from
www.the-eic.com/Events/EICNationalAwardsDinner/Awards/EICRisingStarMBAAward.aspx
Deadline for applications is 15 September 2017.
Winners will be announced at the EIC National Awards Dinner in London on 12 October 2017 and will begin the course in January 2018.