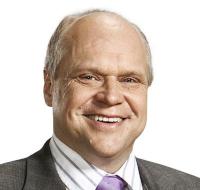 The Switch announced that its 8.6 MW permanent magnet generator (PMG) for offshore use successfully passed initial no-load testing. The massive drive train component is scheduled to undergo complete full-load tests in the upcoming weeks.
The Switch's medium-speed, rear-mounted PMG design brings together the best of both low- and high-speed technology, offering extremely high availability and reliability, and resulting in increased annual energy production, particularly at partial loads. Medium-speed is a winning combination for offshore by lowering the generator weight without compromising on reliability.
Outstanding drive train and system availability has enabled The Switch PMG to gain a superior position in the market. Careful material selection and accurate calculation of the generator design make the drive trains stronger when it comes to reliability and durability. The Switch full-power liquid-cooled converters are modular, compact, efficient and redundant, offering extremely high availability. This extends the system's lifetime in the rugged coastal conditions and significantly lowers maintenance requirements.