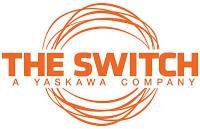 The Switch has recruited Ville Parpala as Director, Product Marketing, Marine Solutions, as it targets its ambition of achieving growth of 200% in the marine segment across the next 5 years. The firm, a specialist in the development and supply of advanced drive train solutions, will leverage Parpala's vast experience, and contact book, to push its ability to deliver enhanced efficiency, cost savings and environmental performance to the shipping industry worldwide.
Parpala joins the Finnish headquartered business, part of the EUR 3.3 billion turnover Yaskawa Electric Corporation, from Marioff Marine, where he spent almost three years as Area Sales Manager for Germany and Italy. Prior to that, he enjoyed nearly 10 years at Emerson, including a stint growing the firm's Marine Tank Management division in Dubai, and over seven years at ABB, working with azimuth propulsion and variable speed drives.
He believes the move to The Switch is timed to coincide with a growing "green movement" within the global industry.
"There's a clear trend towards cleaner, more sustainable shipping solutions," he comments. "Consider the shift towards hybrid vessels, increased focus on emissions, ballast water management solutions, and LNG engines, to name just a few developments. This is being driven by stricter regulations, but also by the desires of owners and operators to increase efficiency, lower operating costs and enhance environmental profile. The Switch's product portfolio is tailor-made for these demands."
The Switch manufactures Permanent Magnet (PM) machines that, in conjunction with frequency converters, convert mechanical energy into electric power that can then be utilised for on-board systems and equipment. Its PM shaft generators create cost-effective electricity and save fuel – allowing, for example, large merchant vessels to consume potentially 50% less energy during slow steaming.
"The Switch is relatively new to marine, having entered the market around four years ago," Parpala notes, "but its technology is tried, tested and industry proven. In the wind energy sector, we are a preferred supplier, providing permanent magnet generators and full-power converters to wind turbines worldwide, with an installed capacity in excess of 13 GW. We're now looking to establish the same position, and deliver the same transformational benefits, with customers in marine."
"The market demand for our solutions is clear," he concludes, "and I'm looking forward to demonstrating exactly how they can help the industry chart a course to better performance, efficiency and commercial, as well as environmental, sustainability," adds Parpala.
The Switch has so far received 35 orders for its revolutionary permanent magnet shaft generator technology.