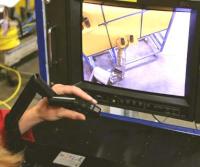 The award-winning subsea training and testing facility, The Underwater Centre, has added the FMC Schilling TITAN 4 syllabus to its current ROV training suite.
The course familiarises candidates with all major components of the TITAN T4 manipulator and provides system operation and routine maintenance procedures.
The Centre has adapted the course to offer extensive operational practice through specific activities designed to give candidates familiarity with the manipulator in use.