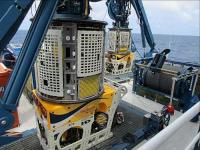 Tidewater Subsea has been awarded a contract in the Gulf of Mexico.
The three phases of the project include subsea rigging, inspection, excavation, site clearance and debris removal.
Project services were performed with the M/V Brandon Bordelon ultralight intervention vessel, outfitted with dual Tidewater Subsea 150-hp HD ROVs 47 and 49.