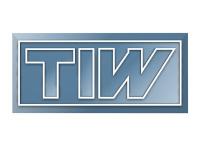 TIW Corporation has completed and delivered two large diameter Ball Type Safety Valves to Marine Well Containment Company (MWCC) for use with its expanded containment system.
The class II Ball-Type Hurricane Valve is a custom valve design derived from the well-proven TIW Kelly Valve used for drilling operations worldwide. The valves will become a component of MWCC's containment system for the capture of fluids from an uncontained subsea well in water depths up to 10,000 feet.
The valves will be used with the riser systems associated with two modular capture vessels. In the event of a hurricane, extreme loop current or other event requiring vessels to leave the well site, the valve will add to the vessel's ability to isolate flow from the subsea production system, safely disconnect, depart the site and later return and reconnect to resume production operations after the event has passed.