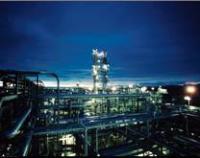 TomCo Energy plc has made significant progress in 2015 securing the first of three major permits required under Utah State law to allow the Company to take its Holliday Block into production. As announced on 5 February 2015 the consultation period for its Ground Water Discharge Permit and Construction Permit has concluded and the Board expects final approval from the Utah Division of Water Quality soon.
However, on 18 May 2015 Red Leaf Resources Inc. announced that it was delaying the target date for completion of capsule construction and applying first heat by two years. Consequently, the Board of TomCo has embarked on a corporate restructuring plan to materially reduce its corporate costs. As part of the restructuring plan, the Company has decided to scale down its Board with CEO Paul Rankine giving the Company three months' notice of his intention to stand down from the Board. Paul has agreed to act as a technical consultant to TomCo on expiry of his notice period.
TomCo expects that once the remaining major permits are issued, spending on Holliday block will be minimal. The Board continues to explore various M&A options to deliver shareholder value.