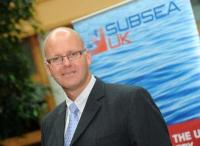 Subsea UK has developed a "toolkit" to help companies grow their own talent as the industry faces a massive shortfall of people.
The industry body, which represents the £8.9 billion subsea sector, revealed that British subsea companies need around 16,000 to help them grow to £11 billion and increase the country's 45% share of a £20 billion global market.
The "toolkit", which has been developed with companies in response to real issues they are facing is part of Subsea UK's focused workforce development programme, Subsea Target, which aims to help subsea companies accelerate the pace at which they can develop and deploy people with the relevant skills or potential as well as providing advice and guidance to individuals trying to get into the subsea sector.
Already 15 companies, large and small, across the subsea supply chain have signed up for Subsea Target and working to develop a successful programme for the recruitment and retention of competent staff, including a focus on those with transferable skills.