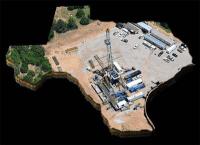 Torchlight Energy Resources, Inc. has entered into a Letter of Intent for a Farm-In Agreement on its Orogrande Project in Hudspeth County, TX. With the signing, Torchlight has received an earnest money deposit in the amount of $100,000.
Under the Farm-In, Torchlight's new partner would be required to spend $50 million over the next couple of years to earn a 50% Working Interest in the project. Torchlight will be reimbursed for its capex to date of approximately $5 million and will be carried through the first $45 million spent on the project at which time the two companies would participate on future development on an equal cost or 'heads up' basis.
The letter of intent is subject to the execution of a definitive agreement which is expected to be finalized before the end of September at which time the exact terms will be announced.