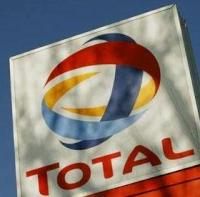 Total has inaugurated its revamped Carling – Saint-Avold petrochemical complex in eastern France following 3 years of transformation works.
In September 2013, Total announced that it would adapt the Carling site, investing close to EUR 200 million to upgrade existing facilities and build new, higher value-added units to improve the site's competitiveness. The Carling – Saint-Avold complex has been turned into a significant polymer production site in Europe.
"Announced in 2013, the Carling upgrade project has been successfully completed," says Patrick Pouyanné, Chairman and Chief Executive Officer of Total. "The complex has transitioned from a site producing commodities facing intense competition to a high value site aligned with market demand. In 2013, the Group pledged to an ambitious adaptation plan for Carling, thereby securing the future of all those concerned. I would like to thank the teams that made this model evolution possible. I am proud to say that Total has fulfilled its pledge."
The adaptation of the Carling - Saint-Avold complex did not involve layoffs or compulsory staff transfers. Each employee was offered a personalised plan, such as transfers to other positions within the Group, retirement or assistance to create their own businesses.