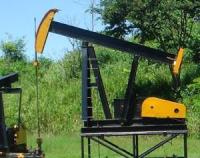 Touchstone Exploration Inc. has received regulatory approval for the renewal of its East Brighton offshore Exploration and Production License ("License") in the Republic of Trinidad and Tobago. The renewed License is for an initial six year term, with the option to extend a further twenty-five years upon commercial discovery.
The licensed area is a contiguous block of approximately 20,300 acres directly adjacent to the Brighton Marine field which has produced approximately 60 million barrels of oil to date.
The property is divided into two sub-blocks, of which the Company holds a 35% non-operating working interest in Sub-Block A covering approximately 3,000 acres and a 24.5% non-operating interest in Sub-Block B covering approximately 17,300 acres. The acreage resides in the shallow coastal water along the southwest coastline of Trinidad in the Gulf-of-Paria, where water depths average approximately 50 feet.