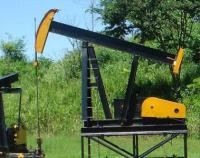 Touchstone Exploration Inc. announces an update to its Trinidad acquisition and reports on discussions with its lender on a review of certain credit facility covenants.
Trinidad Asset Acquisition
The Company is pleased to announce that the shareholders of Trinity Exploration & Production Plc (Trinity) have approved the sale of the onshore Trinidad assets outlined in the previously announced transaction with Touchstone. At the General Meeting held on December 3, 2015, Trinity shareholders voted 99.9% in favour of a resolution approving the sale of the WD-2, WD-5/6, WD-13, WD-14, and Fyzabad-2 blocks to Touchstone for cash consideration of US$20.8 million (the "Acquisition").
The Acquisition is further subject to the receipt of all necessary Trinidad regulatory approvals and the satisfaction of closing conditions customary in transactions of this nature. The Acquisition is expected to close in the first quarter of 2016 and will be effective as at the completion date.