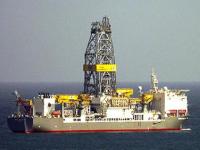 Tower Resources provides an update on drilling operations for the Badada-1 well, Block-2B, onshore Kenya.
Tower has received formal notification from Lion Petroleum Inc. ('Lion'), the wholly-owned Kenya-based subsidiary of Taipan Resources Inc. ('Taipan'), and Operator of Block-2B (Tower 15%, Premier Oil 55% and Taipan 30% working interests) regarding the status of the Badada-1 well as at 24:00 GMT on 17 February 2015.
The Badada-1 well was spud at 14:00 GMT on 7 January 2015 and has been drilled to a total depth of 3,372 metres MDBRT (Measured Depth Below the Rotary Table) intersecting the Neogene sequence. Preparations are underway for the logging of the 12¼-inch hole section from the 13?-inch casing point, located at 1,644 metres MDBRT, to a drilled depth of 3,500 metres MDBRT and is expected to be completed in the next few days. The well is planned to be drilled to a total depth of between 3,000 and 4,000 metres in order to test Tertiary age primary targets.