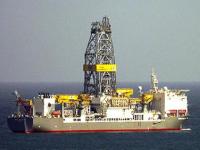 Tower Resources plc notes the update announced today by the Operator, Taipan Resources Inc., regarding the lifting of the temporary injunction issued with respect to drilling activities on Block-2B, onshore Kenya (Tower 15%, Premier Oil 55% and Taipan 30% working interests).
On 25 November 2014, Taipan's wholly-owned Kenya-based subsidiary, Lion Petroleum Inc. (Lion), attended the High Court in Nairobi seeking a variation to the conservatory order recently served on the Badada-1 well operations in Block-2B. Taipan has reported that Lion was successful in achieving a variation to the order allowing the Operator to continue work at the Badada-1 well-site.
Of note, the County Government of Wajir has now been enjoined on the petition alongside the existing co-respondents which include the Kenyan Cabinet Secretary, Ministry of Energy and Petroleum, the Honorable Attorney General of Kenya, the Chairperson of the National Land Corporation, Lion Petroleum Inc. and Premier Oil plc; all of whom oppose the petition.