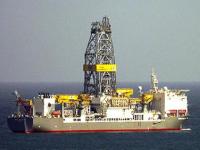 Tower Resources plc confirm that the Rowan Renaissance drillship arrived, as expected, in Walvis Bay, Namibia.
This new build drillship will now undergo the scheduled preparation and final acceptance testing by Repsol, to whom it is being hired on a three year contract.
It is still expected to commence its operations for the Welwitschia-1 well, operated by Repsol and in which Tower has a 30% interest, on or around 11 April, with the spud being approximately one week later.