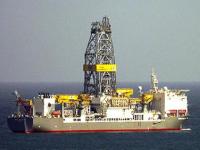 Tower Resources plc has reached agreement with the Operator, Repsol Exploration (Namibia) (Pty) Limited (Repsol), relating to the disputed costs associated with the drilling of the Welwitschia prospect, offshore Namibia.
As announced on 3rd September 2014, the Operator's estimate of well and other related costs for the drilling of the Welwitschia prospect, which had been completed on 15th June 2014, had increased to US$33.0 million net to Tower. At that date, Tower's subsidiary, Neptune Petroleum (Namibia) Limited ("Neptune"), had settled US$25.3 million of these costs.
Following amicable discussions with the Operator, agreement has been reached settling Neptune's share of costs at US$28.3 million. Consequently, a final cash payment of US$3.0 million is being made by Neptune in full and final settlement of all costs associated with the well and the Licence exploration period which ended on 22nd August 2014. This represents a net reduction of US$4.7 million against the previous estimate.