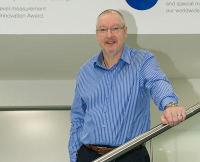 International oil and gas service provider, Tracerco, part of FTSE100 firm Johnson Matthey Plc has made two new senior appointments to its Reservoir Business Unit, highlighting the company's commitment to growing and developing this area of the business in 2015 and beyond.
Charles Czajkowski joins Tracerco as Business Manager, with more than 30 years of experience including significant technical and commercial knowledge from working in the upstream market on a global scale.
Mr Czajkowski will be drawing on his previous experience and intrinsic understanding of business development to dedicate his time to the expansion of Tracerco's existing reservoir services. This will involve facilitating the growth of the business into new locations across the world.
Mr Czajkowski commented: "My appointment comes at a time when the company is growing its reservoir offering both geographically and in terms of the technology. The company already has 30 years of experience in developing sophisticated tracer technology and is continually evolving its offering.