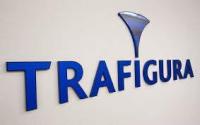 Trafigura Beheer B.V. announced their support of the Extractive Industries Transparency Initiative (EITI), the global standard for improving transparency of revenues from natural resources. This support forms part of their new policy on disclosure of their payments to governments.
The EITI welcomed Trafigura's commitment and called on all commodity traders to join the work towards comprehensive and practical reporting guidelines that would bring more transparency and accountability to the sector.
Jonas Moberg, Head of the EITI International Secretariat, said: "We welcome Trafigura's support of the EITI, and more importantly Trafigura's commitment to align its policy with the EITI Principles and transparency requirements. We hope that this will spur further progress towards improved accountability in the commodity trading industry. In practice, Trafigura's policy means that they will disclose their payments to governments in accordance with the approach adopted by the EITI multi-stakeholder group in each implementing country. This should result in improved EITI reporting, as the government receipts can be reconciled with Trafigura's reports.