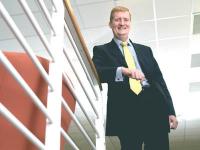 The recent Offshore Decommissioning Conference made it clear that whilst North Sea decommissioning is a substantial challenge for the oil and gas industry, it is also a hugely significant business opportunity. Operators and service providers, large and small, are understandably taking notice of the projected £40.6 billion spend over the next 25 years in North Sea waters.
As the dedicated North Sea industry forum, Decom North Sea plays a pivotal role in ensuring the industry reacts efficiently during these strategically critical times for decommissioning.
DNS' latest training course, Decommissioning - From Planning through Execution returns to Aberdeen next month for a fourth successful session. The overall objective of the two-day course is to inform participants of the background, scope and key issues associated with the decommissioning sector. Topics covered will include decommissioning legislation, safety and environmental issues, identifying best practice and improvement opportunities across the field.