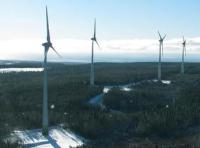 TransAlta Corporation has acquired 71 megawatts (MW) of long-term contracted renewable generation assets from an affiliate of Rockland Capital LLC for a purchase price of US$ 75.8 million, together with the assumption of certain tax equity obligations and US$ 41.8 million of non-recourse project debt.
The assets acquired include 21 MW of solar projects located in Massachusetts and a 50 MW wind facility in Minnesota. The assets are contracted under long-term power purchase agreements ranging from 20 - 30 years with several high quality counterparties. The acquisition is subject to customary regulatory approvals and is expected to close by the end of September 2015.
"The acquisition marks our first solar project and aligns with our strategy of growing our renewables platform, diversifying our portfolio, and increasing the pipeline of assets for potential future drop-downs into TransAlta Renewables" said Dawn Farrell, President and Chief Executive Officer of TransAlta. "The expansion into new geographic markets and technologies further enhances our position as a leader in renewable energy and provides potential for future opportunities in the U.S solar and wind space."