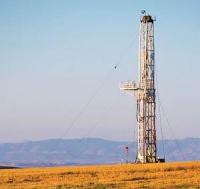 TransAtlantic Petroleum Ltd. announced its revised 2014 capital expenditure budget, appointment of senior management and management's participation in the Louisiana Energy Conference on June 11, 2014.
Revised 2014 Capital Expenditure Budget
TransAtlantic's board of directors has approved a revised capital expenditure budget of $106.0 million for the twelve months ending December 31, 2014, a 20% increase over the previously announced budget of $88.5 million. The additional capital will be used to support drilling, based on results in the second half of 2014, as determined by management. The Company expects to establish a budget for Bulgaria and other activity as geology and well results dictate.