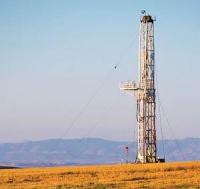 TransAtlantic Petroleum Ltd. provides an operational update on its current drilling program and announced a 9% natural gas price increase in Turkey.
Operational Update
TransAtlantic's current 7-day average production rate is approximately 5,600 BOEPD, comprised of approximately 4,150 BOPD of oil and approximately 8.8 MMCFPD of natural gas. Average production for September 2014 was more than 5,400 BOEPD. The Company spudded eleven wells and completed six new wells in the third quarter of 2014.
Year-to-date, TransAtlantic spudded 24 wells and completed 19 new wells. The Company currently has three active rigs in southeastern Turkey and one active rig in the Thrace Basin of northwestern Turkey.