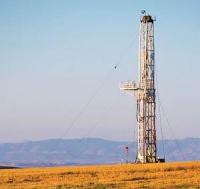 TransAtlantic Petroleum Ltd. provided an operational update on its current drilling program.
Operational Update
TransAtlantic's current net production rate is approximately 5,700 BOEPD, comprised of approximately 4,500 BOPD of oil and approximately 7.2 MMCFPD of natural gas. In the second quarter of 2015, TransAtlantic had average net production of approximately 5,900 BOEPD, a 6% decrease from net production in the first quarter of 2015 and an 18% increase over net production in the second quarter of 2014. Net production for the second quarter of 2015 was comprised of approximately 4,560 BOPD of oil and 8.0 MMCFPD of natural gas. In the second quarter of 2015, the Company resumed drilling on the Delvina-34 well in Albania, began drilling the Bahar-9 and drilled the South Goksu-1 wells in Southeast Turkey, and commenced workover activity in the Albanian oil fields.
Southeastern Turkey - Selmo Field
TransAtlantic's second quarter net production in the Selmo field averaged approximately 2,660 BOPD. The Company continues its waterflood program in the Selmo field and is in the process of expanding the waterflood infrastructure to the western part of the field. Production in the Selmo field was slightly lower than expected due to increased downtime related to maintenance during the quarter.