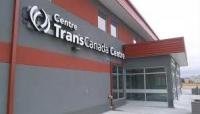 TransCanada Corporation has appointed a new independent director, Mr. John E. Lowe, effective immediately.
Mr. Lowe currently serves as the non-executive Chairman of Apache Corporation's board of directors and also on the board of directors for Phillips 66. He also acts as a Senior Executive Adviser at Tudor Pickering, Holt & Co. LLC, an energy investment and merchant banking firm.
Mr. Lowe has previously served as a director of Agrium Inc., DCP Midstream LLC and its wholly-owned subsidiary, DCP Midstream GP, LLC, the general partner of DCP Midstream Partners, LP, and Chevron Phillips Chemical Co. LLC. During his career, he held various executive and management positions with ConocoPhillips over a span of 25 years, including Assistant to the Chief Executive Officer of ConocoPhillips, Executive Vice President of Exploration & Production and Executive Vice President of Commercial.