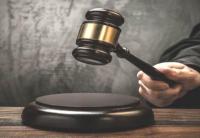 TransCanada Corporation has filed a Notice of Intent to initiate a claim under Chapter 11 of the North American Free Trade Agreement (NAFTA) in response to the U.S. Administration's decision to deny a Presidential Permit for the Keystone XL Pipeline on the basis that the denial was arbitrary and unjustified.
TransCanada also has filed a lawsuit in the U.S. Federal Court in Houston, Texas, asserting that the President's decision to deny construction of Keystone XL exceeded his power under the U.S. Constitution.
Further, as a result of the permit denial, TransCanada is reviewing the approximate $4.3 billion (US$3.1 billion) carrying value invested in the project and related assets and expects that an estimated $2.5 to $2.9 billion after-tax write-down will be recorded in the company's fourth quarter results.