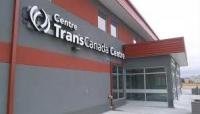 TransCanada Corporation has released the following statement in acknowledgement of significant trading activity in TransCanada's common shares.
Statement:
"TransCanada firmly believes its current corporate form, asset base and financial strength provide critical underpinning to execute the company's industry-leading $38 billion capital program which is expected to generate significant, sustainable growth in future cash flow, earnings and dividends.
As previously communicated, as an element of funding this growth, the company is committed to vending the remainder of its U.S. natural gas pipeline assets into its master limited partnership, TC PipeLines, LP over the coming years. These assets are expected to generate approximately US$500 million in earnings before interest, tax, depreciation and amortization in 2016 and beyond.