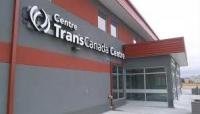 TransCanada has received the first two permits from the British Columbia (BC) Oil & Gas Commission (OGC), approving construction for two sections of Prince Rupert Gas Transmission project (PRGT) along approximately 250 kilometres (155 miles) of the route. The pipeline approvals are for sections that extend from 20 km (12.4 miles) northwest of Hudson's Hope to approximately 50 km (30 miles) north of Fort St. James.
"Receiving these first two permits is very good news and represents another key milestone for our project," said Dean Patry, president, PRGT. "Combined with our recently announced project agreements with certain First Nations communities that highlighted the economic benefits they would receive, the issuance of these permits demonstrates that TransCanada is listening and remains committed to participating in the development of the province's liquefied natural gas export industry in a safe and environmentally responsible manner."
PRGT has applied for 11 OGC pipeline and facilities permits for the project. Along with the Environmental Assessment Certificate, issued to PRGT by the B.C. Environmental Assessment Office in November 2014, these permits provide the project with the authority to proceed with construction of the pipeline and related facilities.