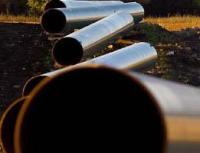 TransCanada Corporation announced the start of a binding open season to obtain commitments from interested parties for firm capacity on the Canadian Mainline natural gas transmission system in the Eastern Triangle region between North Bay, Toronto and Montréal.
TransCanada anticipates that additional pipeline capacity and compression facilities may be required to accommodate customers seeking greater access to natural gas supplies in Eastern Canada and to provide firm capacity for any customers that do not currently utilize firm service in the Eastern Triangle.
TransCanada is committed to ensuring there is sufficient capacity to meet the needs of its existing and new customers that contract for firm transportation prior to and following the planned transfer of a portion of the Canadian Mainline's capacity to crude oil transportation service for the proposed Energy East Pipeline project.