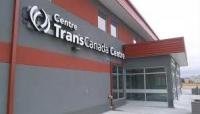 TransCanada Corporation says that its Prince Rupert Gas Transmission Project (PRGT) has reached an important milestone with a positive Final Investment Decision, subject to two conditions, from Pacific NorthWest LNG (PNW LNG) for the proposed PNW LNG liquefaction and export facility in the District of Port Edward in B.C.
"This development is a significant step forward," said Russ Girling, TransCanada's president and chief executive officer. "The conditional positive Final Investment Decision advances a key component of TransCanada's $46 billion capital growth plan, which includes more than $13 billion in proposed natural gas pipeline projects which support the emerging liquefied natural gas industry on the British Columbia Coast."
Subject to successful completion of the regulatory process for PRGT, and resolution of the two conditions from PNW LNG for a positive final investment decision, TransCanada remains on target to begin construction in 2015 and bring the pipeline into service in 2019-2020. The 900-kilometre (559 mile) natural gas pipeline will deliver gas from the North Montney producing region near Fort St. John, B.C. at an interconnect on the NGTL System to the proposed PNW LNG liquefaction and export facility planned for Lelu Island, south of Prince Rupert.