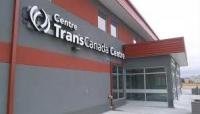 TransCanada Corporation says that its wholly-owned subsidiary NOVA Gas Transmission Ltd. (NGTL) has reached an agreement with customers and other interested parties on the annual costs, including equity return and depreciation, required to operate the NGTL System for 2016 and 2017.
"The NGTL System is a core asset in TransCanada's portfolio that continues to provide critical transportation services for the majority of natural gas produced in the Western Canada Sedimentary Basin," said Russ Girling, TransCanada's president and chief executive officer. "Significant new commercially-secured investment in NGTL represents a major component of TransCanada's $13 billion of small to medium-sized projects that are expected to enter service by 2018."
NGTL achieved strong stakeholder support for the two-year cost of service agreement that will start in 2016, subject to regulatory approvals.