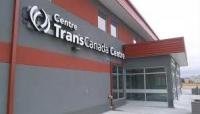 TransCanada Corporation has sent a letter to the U.S. Department of State that highlights the company's official response to the February 2 comment letter from the U.S. Environmental Protection Agency (EPA) on the Department of State's Final Supplemental Environmental Impact Statement (FSEIS) for Keystone XL.
"TransCanada disagrees with any suggestion that the Department of State has not fully and completely assessed the environmental impacts of Keystone XL," said Russ Girling, TransCanada's president and chief executive officer. "We also reject the EPA's inference that at lower oil prices, Keystone XL will increase the rate of oil sands production and greenhouse gas emissions. This conclusion is not supported by the conclusions drawn in the FSEIS or by actual market prices and production rates since TransCanada first applied for Keystone XL in 2008.
"Nevertheless, we will assist State in reviewing the issues raised by the EPA related to current low oil prices and their impact on greenhouse gas emissions associated with the pipeline should State determine that further review is required."