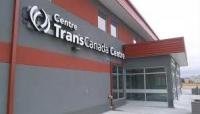 TransCanada Corporation has been chosen to build, own and operate the Tuxpan-Tula Pipeline in Mexico. Construction of the pipeline is supported by a 25-year natural gas transportation service contract with the Comisión Federal de Electricidad (CFE), Mexico's state owned power company.
'The Tuxpan-Tula Pipeline demonstrates our continued commitment to developing Mexico's energy infrastructure to meet the need for increased natural gas supply,' said Russ Girling, TransCanada's president and chief executive officer.
TransCanada expects to invest approximately US$500 million in the 36-inch diameter pipeline and anticipates an in-service date in the fourth quarter of 2017. The pipeline will be approximately 250 kilometres (155 miles) long and have contracted capacity of 886 million cubic feet a day (MMcf/d).