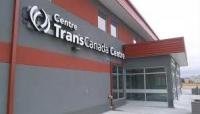 TransCanada Corporation has entered into an agreement to sell its remaining 30 per cent interest in Gas Transmission Northwest LLC (GTN) to its master limited partnership, TC PipeLines, LP (the Partnership).
"This agreement is part of TransCanada's long-term strategy to drop down our remaining U.S. natural gas pipeline assets to the Partnership on a more sizable and systematic basis," said Russ Girling, TransCanada's president and chief executive officer. "Asset sales to the Partnership will provide us with significant cash proceeds to help fund our capital program and provide visible long term growth for TC PipeLines."
The US$446 million transaction is comprised of US$253 million in cash, the assumption of US$98 million in proportional GTN debt and the issuance of US$95 million of new Class B units to TransCanada. The Class B units will entitle TransCanada to a distribution based on 30 per cent of GTN's annual cash distributions as follows: i) for the first five years, 100 per cent of distributions above US$20 million; and ii) for subsequent years, 25 per cent of distributions above US$20 million.