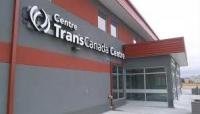 TransCanada Corporation's wholly-owned subsidiary, NOVA Gas Transmission Ltd. (NGTL), will contract approximately 4.0 billion cubic feet per day (Bcf/d) of firm new contracts that will lead to a system expansion through to 2017 of up to $2.7 billion.
TransCanada has received requests from multiple parties for significant volumes of new firm services on the NGTL System. The requests result from significant growth in unconventional natural gas supplies in northwestern Alberta and northeastern B.C. and in delivery markets in the Western Canada Sedimentary Basin (WCSB), primarily driven by oil sands development and increased demand for gas-fired electric power generation.
"Expansion of the NGTL System is an important part of TransCanada's industry leading $46-billion capital growth plan that includes $20 billion of new natural gas pipelines," said Russ Girling, president and chief executive officer of TransCanada. "The system plays a key role in meeting growing supply and demand requirements within the WCSB and North America."