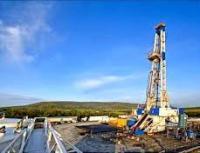 Transerv Energy says that testing operations continues at Warro-5 and Warro-6 onshore wells in Western Australia.
At both wells, planned maintenance work on the jet pumps during the past week interrupted testing operations for two days.
At Warro-5, clean-up flows have recommenced. While the well is still recovering stimulation fluids, gas flow rates are presently in excess of 0.55 million cubic feet per dat (MMcf/d) and continue rising since testing was restarted. Fluid recovery rates have dropped by a factor of 3 over the same period.